Goggle Football – Stag Weekend
Goggle Football is a hilarious event that will have you and the rest of your Stag Do laughing for the rest of the Stag Weekend!

The event is basically a game of 5 a side football, but everyone is wearing a pair of our specially designed Visual Impairment glasses that make the ball either look 5 times further away from you or 5 times closer! It's fresh air kick after fresh air kick followed by looks of complete and utter bemusement on everyone's faces!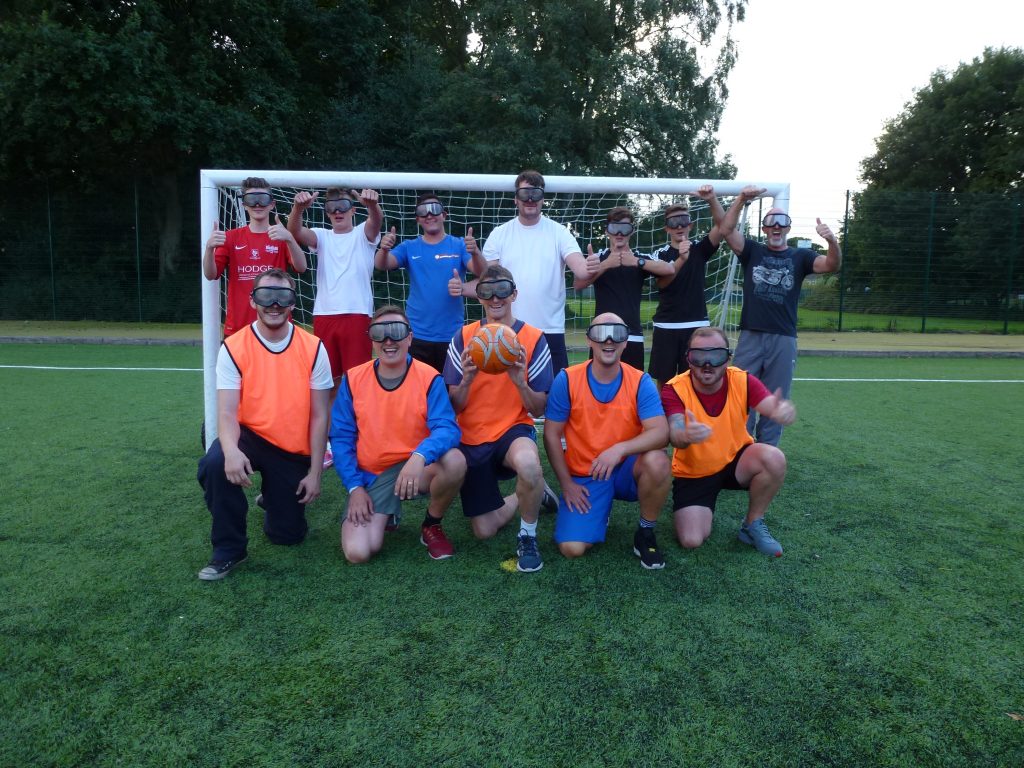 PRICING: From £30pp based on a minimum group size of ten players.
Playing 5-a-side football sounds easy but once you're wearing the goggles its like playing football for the first time all over again. As well as 5-a-side, there will also be some hilarious Goggle Football games.

These games can include:
Circle Rondo

Penalty Shootout


Goggle Dribble Relays



INFORMATION: We often use outdoor facilities with excellent third generation football pitches. Goggle Football is fun but hard work so playing outside enables you to keep cool.
EVENT DURATION: Groups of 10-18 players will play for 60 minutes, groups of 19-25 play for 90 minutes. Groups 26+ play for 120 minutes
Important Info: Price per person is based on a minimum group size of 10, if the number drops below 10 the price per person will increase. Price per person is dependant on location.