Goggle Football – Junior Events
Goggle Football is a fun activity that is perfect for Kids and Juniors whether it be a Birthday, School Event or Sports Team.

Everyone wears a pair of our specially designed Visual Impairment glasses that make the ball either look 5 times further away from you or 5 times closer! It's fresh air kick after fresh air kick followed by looks of complete and utter bemusement on everyone's faces!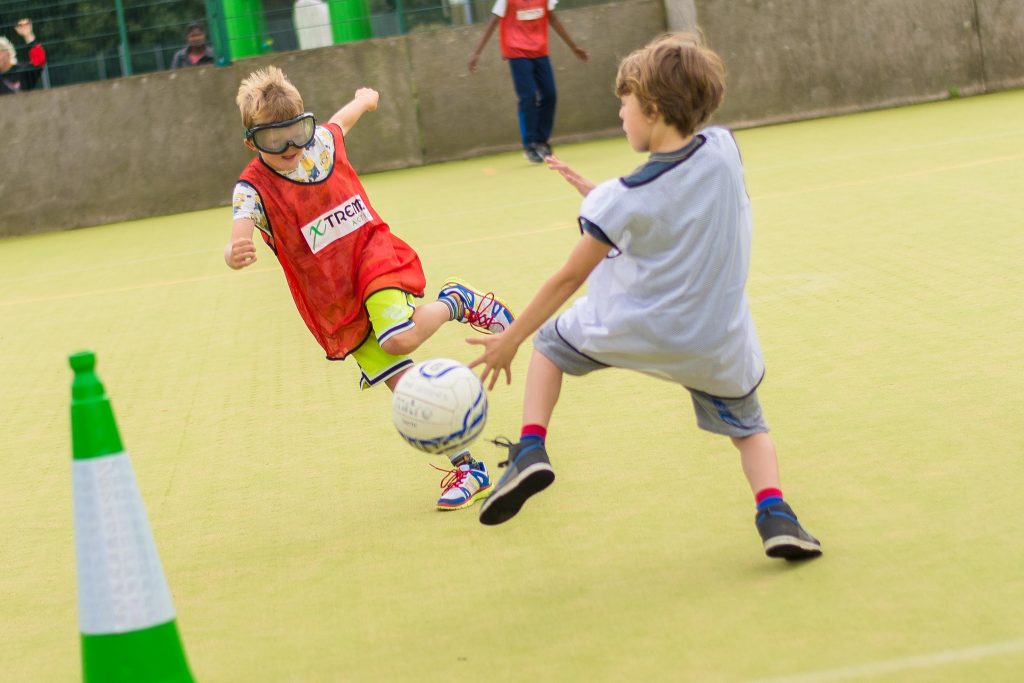 Playing 5-a-side football sounds easy but once you're wearing the goggles its like playing football for the first time all over again. As well as 5-a-side, there will also be some hilarious Goggle Football games.

These games can include:
Circle Rondo

Penalty Shootout


Goggle Dribble Relays



INFORMATION: We often use outdoor facilities with excellent third generation football pitches. Goggle Football is fun but hard work so playing outside enables you to keep cool. One parent or guardian will need to be on site for a group of juniors to watch those not on the pitch.
EVENT DURATION: Groups of 10-19 players will play for 60 minutes, groups of 19+ play for 90 minutes