Goggle Football – Adult Birthdays
Goggle Football is the perfect pre-match warm up before your birthday night out. Its five-a-side but with a twist that your wearing goggles that ruin your depth perception, challenge your co-ordination and make the simplest of skills hard to do.
Perfect for stitching up the birthday boy/girl, you will play not just football but a number of games all of which will give you plenty of opportunity to embarrass them!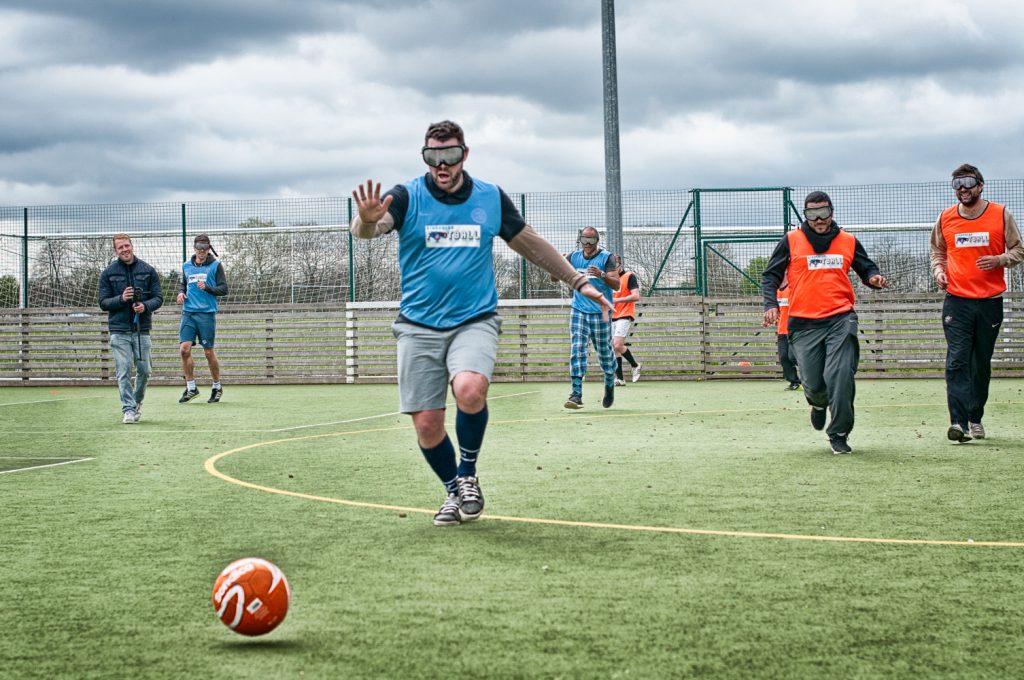 PRICING: From £30pp based on a minimum group size of ten players.
Playing 5-a-side football sounds easy but once you're wearing the goggles its like playing football for the first time all over again. As well as 5-a-side, there will also be some hilarious Goggle Football games.

These games can include:
Circle Rondo



Penalty Shootout


Goggle Dribble Relays



INFORMATION: We often use outdoor facilities with excellent third generation football pitches. Goggle Football is fun but hard work so playing outside enables you to keep cool.
EVENT DURATION: Groups of 10-18 players will play for 60 minutes, groups of 19-25 play for 90 minutes. Groups 26+ play for 120 minutes