Turbo 10 Cricket
ON THE DAY
Turbo10 Cricket is a new form of cricket aimed at those groups looking at playing a short format of the English Classic. The game is fast paced and fun, which is perfect for that group looking for an event full of big hits and near misses as each team aims to become Turbo10 champions!
FORMAT
Turbo10 Cricket is 6 a-side, 10 overs per innings game played on a reduced-size pitch and with a soft cricket ball so no protective gear needed! Here comes the unique twist… Batsman are allowed to have an unlimited amount of turns and all of the players have to bowl, plus we have thrown In 3 overs per innings called TURBO OVERS, where all of the runs scored are worth double and a '6ix' is now worth 10 runs! Batsman will be required to retire at 20 and the game will include a 10 run deduction so you best make sure you're retiring and not costing your team valuable runs.
Taking the most exciting aspects of cricket, Turbo10 is great for all kinds of events including stags, birthdays, team building and more. From scoring 20 from one ball, to batting an unlimited amount of times, to playing for forfeits, to playing your joker, the game is perfectly suited to everyone. The teams will be broken up into teams of 6. If there are more than 6 people on each team then they will rotated in to bat and in to field and bowl so that everyone is involved.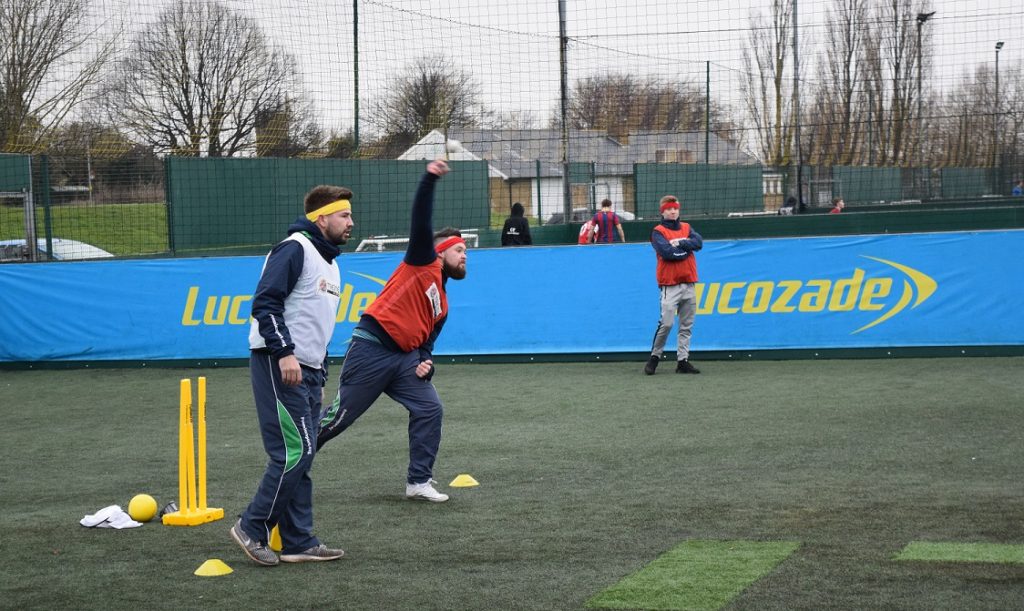 NEED TO KNOW
Sports footwear is advised
The majority of our events are held outdoors on 3G pitches
Subject to availability we have indoor facilities in set locations around the UK
Minimum group size of 10, if the number drops below 10 the price per person will increase
Groups of 10-19 players play for 60 minutes and groups 20+ play for 90 minutes
Turbo 10 Cricket - Enquiries