Electric Shock Football
Electric Shock Football is the hilarious new game that will leave you in stitches (not literally!). On arrival you will meet your host who will run you through a quick safety briefing to prepare you. After that you can get into teams and let the game begin. It starts as a nice friendly version of the beautiful game then the real fun starts. SHOCK!
There's nothing you can do but watch as your team mates drop like flies! Attempt to stay on your feet as you feel a sharp 'shock' to the system. The event will run in 10 minute games with players / teams rotating so everyone gets enough playing time. There will also be some games which will really help break the ice amongst some groups. Try and bluff your way through and show no reaction to the electric shocks as you prove how macho you are.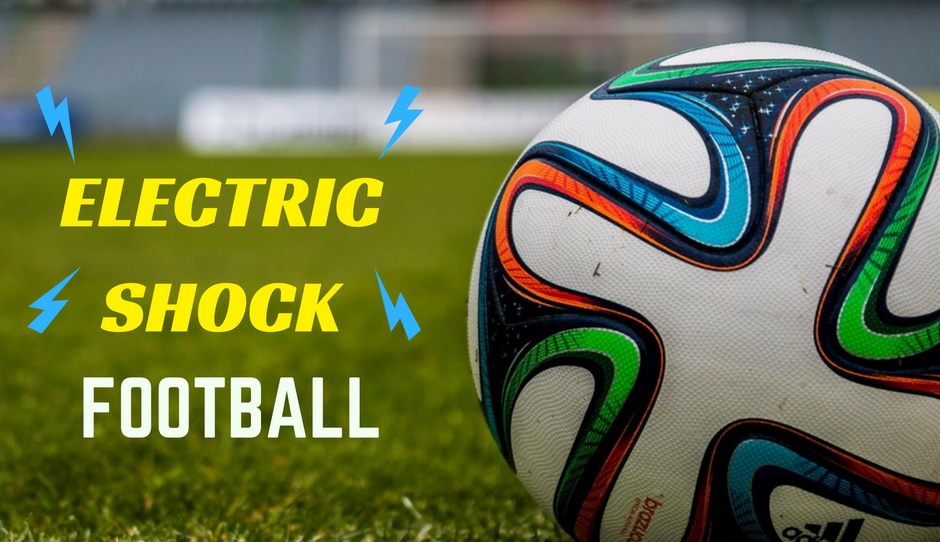 WHATS INCLUDED
Event Coordinator who acts as a Referee
Pitch Hire
Football/Bibs/Cones
Variety of Games
Group Photo taken on customers camera.
NEED TO KNOW
Sports footwear is advised (no studs or moulded boots)
The majority of our events are held outdoors on 3G pitches
Subject to availability we have indoor facilities in set locations around the UK
Minimum group size of 10, if the number drops below 10 the price per person will increase
Electric Shock Football - Enquiries