Olympic Shames
There really is no better icebreaker than the Olympic Shames! Consider it a cheeky version of an school sports day with new innuendo games that you definitely wouldn't have played as a child!
Split your group into teams and prepare yourselves for a lot of laughter because the aim of the game is to look as silly as possible!
The games played can include Twerk Off, Moves Like Jagger, Knee Trembler, Aladdin, Do Your Balls Hang Low, Head Banger, Is It In Yet, Twister and Limbo.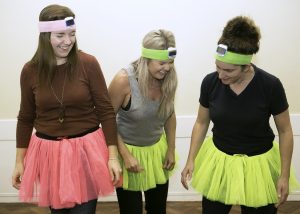 WHAT'S INCLUDED
A selection of hilarious games
Event Coordinator
All Equipment for Games
Venue
Keepsake Wristbands
NEED TO KNOW
Sportswear and trainers are recommended
Available in set locations and venues in the UK
Minimum group size of 10 players if group drops below 10 price may increase.
Olympic Shames - Enquiries