Disco Dodgeball
Everyone enjoyed playing Dodgeball as a kid, and enjoyed the Discos even more… well now you can do both with Disco Dodgeball! The mixture of Dodgeball, to some classic hits is fun for everyone. Make sure you're not the first one out in this game that will make you work up a sweat, while you boogie on down.
Our Disco Dodgeball event is a musical twist on the classic American game, you will be throwing soft balls at your opponents to catch them out whilst avoiding being hit yourself. This unique activity includes a great range of hilarious themed games accompanied by your favorite songs from across the decades, making this one of our most popular activities among hen and stag parties and corporate events.
FORMAT
The group will be divided into teams of five and wear our different colour Disco Dodgeball bibs and head bands. If the teams have subs we will rotate the players every 5-6 minutes. This fantastic event includes a range of events such as; Team Dodgeball, Last Person Standing, Dance Off, Kill the Stag/Hen, Bull-dodge, Stag/Hen Hunt, The Slow Dance and more.
Dodge, Duck, Dip, Dive and D.I.S.C.O!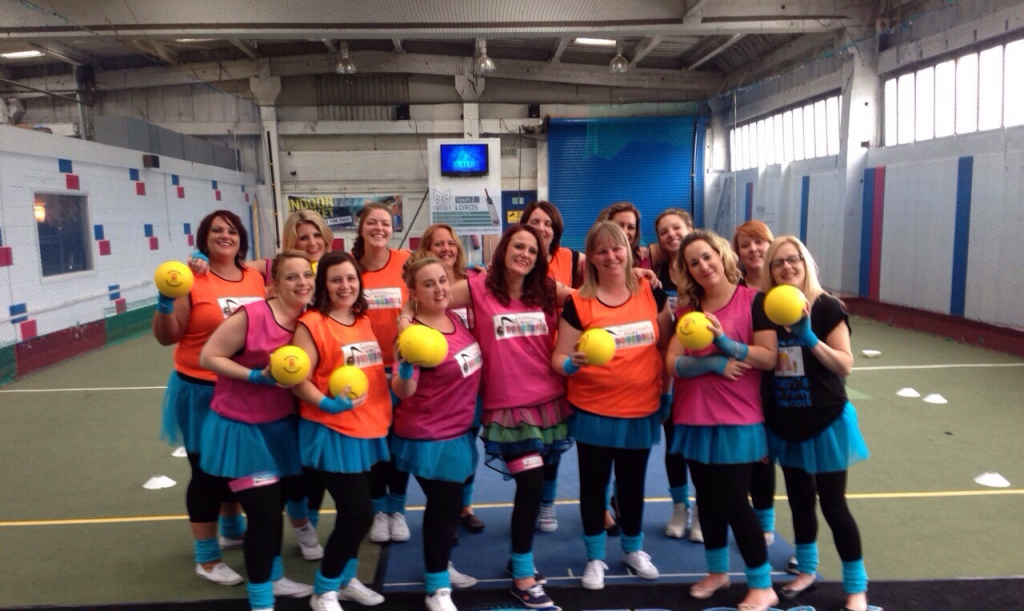 WHATS INCLUDED
Event Coordinator who acts as a Referee
Venue Hire
Team Bibs and Headbands
Classic Disco Music
Classic and Alternative Dodgeball Games
NEED TO KNOW
Sports footwear is advised (no studs or moulded boots)
Subject to availability we have indoor facilities in set locations around the UK
Minimum group size of 10, if the number drops below 10 the price per person will increase
Disco Dodgeball - Enquiries